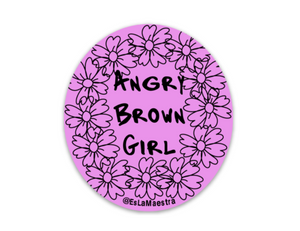 2.7" X 3" oval vinyl sticker of resistance proudly proclaiming the "angry brown girl" title surrounded by whimsical flowers.
Inspired by those moments where you feel inclined to think twice before calling out problematic behavior for fear of being labeled. Created for the moment after you decided you really don't give a f*** about the label anymore.
Let the world know you will take a seat at the table while you're also building your own that they're not invited to.